Praise the Lord for our very first graduates from Salaa Hope Christian School!
Praise the Lord for the great graduation ceremony for our very first class of seniors at Salaa Hope Christian School in Battambang City, Cambodia. The class was honored to have the provincial governor and steering commissioner in attendance, along with several other distinguished guests, which marked this momentous occasion.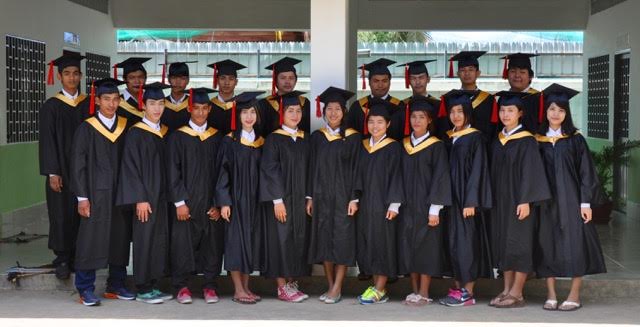 Please continue to pray for the 20 students that graduated and will now be taking their national government EXIT exams on August 24-26. Once they pass this test they will continue on to their university studies. There are a few students that will be unable to further their higher education without assistance .
AVERAGE TUITION COSTS FOR ONE STUDENT IS $500 PER YEAR.
Contact us at fulllifekids@gmail.com if you feel led to be a part of helping one of these students go to university.