On August 6, 2015, we will be having our first graduation of 12th grade students from Salaa Hope Christian School.
Pictured below are the 12th grade students who have been working hard to complete their studies. We are excited for this milestone in the history of our school.
Please pray for the students as they take their national exams during the month of August. The ministry of education has tightened the testing regulations and clamped down on cheating.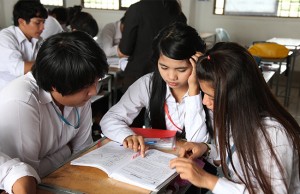 We think this is wonderful and pray that all our students will pass this test, which will allow them to continue on to a university.
Also pray that scholarship funds could be made available for those who cannot afford to go.